We tend to think of a dental hygienist thoroughly cleaning our teeth and gums. A valuable service, although the highly qualified team you see below bring far more to our practice and to our patients oral health.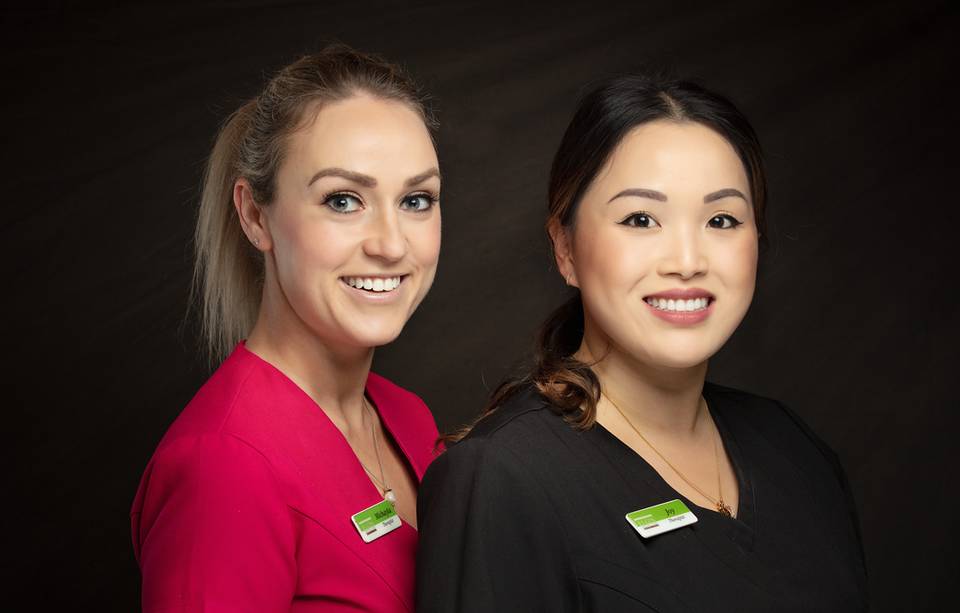 They are a vital part of holistic patient care, trained in dental anatomy, physiology, pathology and pharmacology. Hygienists and therapists are able to carry out x-rays and take dental impressions.
The personal hygiene treatment they provide is the keystone of preventative dentistry. Based on an understanding of tooth decay and related oral diseases, along with the options open for restorative treatment.
Hygienists and therapists can arrange a referral to one of our dentists, or specialists, or the referral could be in the other direction. Part of the teamwork that brings patients care in a well integrated way.
Personal Support
Dental therapists are especially skilled in helping patients manage anxiety, or pain. A caring role, yet one which is based on the education they provide, on improving diet, oral health, or coping with treatment.
Paediatric dentistry is part of their training, understanding children's needs and helping to build good habits. Working with vulnerable patients, or those with special needs is a further benefit they can bring.
During extensive training, a hygienist and therapist learns to take a truly patient focused approach. Always based on evidence, or science, yet led by good communication and understanding individual needs.
Professional Care
Hygienists and therapists typically train for three years, on a course which is accredited by the General Dental Council. They follow the same professional code of ethics that applies to any dental clinician.
Legal training is an aspect of their course, as are the principles of medical research, regulation and education. Improving skills, or knowledge within the community is part of their work and a useful asset.
Within the practice, they are involved in developing oral care plans for our patients. Trusted members of our team, who work alongside specialists, dentists, or nurses, to ensure care is tailored to each person's requirements.
You may be visiting our dental hygienists to make sure your teeth are clean and feel great. A key part of their work, simply worth being aware that they can share much more with you, to ensure your oral health and wellbeing.