From the dedicated staff who welcome you and make your visit pleasurable, to experienced dentists, or specialists, available to meet every dental need in house.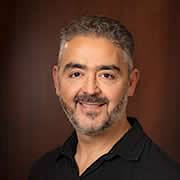 Kamal Kamali BDS
Principal Dentist
Kamal brings over 20 years experience in general and aesthetic dentistry, along with developing skills in dental implants. He has a long association with Elgin Dental Care and leads the practice, setting an ethos where staff and patients feel they belong: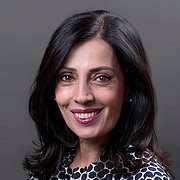 Shahrzad Rahbaran
BDS, FDSRCS, MSc, MRDRCS (Endo)
Endodontics deals with the tissue surrounding our teeth and Shahrzad supports our patients across this area of treatment. She is a widely respected specialist, including serving as a full time lecturer in endodontics at London's Eastman Dental Institute:
Fadi Barrak
BDS FDSRCSEng MBBS DipImpDent RCSEd FHEA MSc FCGDent PhD DIC
Fadi is registered as a specialist oral surgeon, a fellow of the Royal College of Surgeons in England, who is qualified in medicine and dentistry. His work at our practice focuses on dental implants, an area where he is one of the most knowledgeable practitioners in the UK: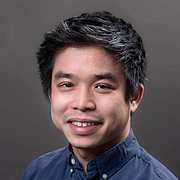 Danny Tran BDS MSc MFDS RCS
Dental Surgeon
Danny brings a range of valuable skills to our practice, including considerable experience in restorative dentistry. Part of the emphasis he places on long term patient health and building relationships based on tailoring care to individual needs: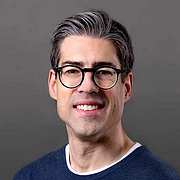 Photios (Fotis) Stavaras
DDS, MSc in Orthodontics
Fotis is a specialist orthodontist, who appreciates the impact a great smile can have on your life and believes this should be created as part of facial harmony. His communication skills and knowledge on a range of braces help to make this a reality.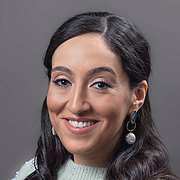 Azza Al-Mossallami
BDS MFDS RCS (Glas) PGDip PGCert
Azza is an experienced dentist, with a special interest in oral surgery, who is currently undertaking studies in implant dentistry. She is committed to offering patients fine dental care and the best possible experience. Azza's relaxed manner compliments the treatment she delivers, along with her interest in anaesthesia and supporting anxious patients.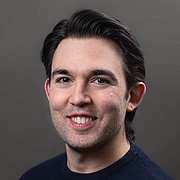 Ali Daftari
BSc. DMD MClinDent Perio. Adv. Dip. Perio. MFDS MRD RCSEd
Dr Daftari is an experienced specialist in periodontology, dedicated to treating the gum issues which contribute to oral deterioration for all of us. The work he carries out at our practice brings patients relief from current conditions and progress in improving their health. His focus on individual care is welcomed by all who visit.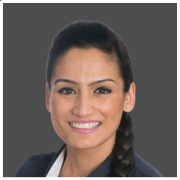 Rajpreet Sondh
BDS, MJDF RCS Eng, Postgrad Cert Dental Law & Ethics, MSc Orthodontics, MOrth RCS Edin
Dr Rajpreet Sondh is a specialist orthodontist with a distinguished academic background and over a decade of clinical experience. She is a leader in the field of orthodontics, having completed her specialist orthodontist training at the prestigious Royal Alexandra Children's Hospital and Guy's Hospital.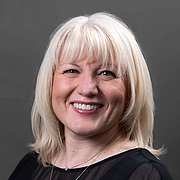 Lynda Thompson
Practice Manager
Lynda is responsible for most non clinical aspects at our practice, helping to ensure that patients receive an excellent service. This brings in practical, regulatory, or ethical aspects, all working in harmony, through Lynda's natural care and commitment: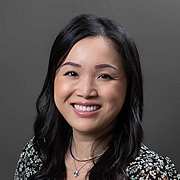 Joy Peng
BSc Dental Hygiene & Dental Therapy. GDC No 238277
An experienced dental hygienist and therapist, Joy qualified in 2012. Her strong interest in preventative dentistry helps colleagues and adds long term value for patients. They enjoy the high level of care and personal advice Joy provides, thanks to her ability to offer treatment in a relaxed way.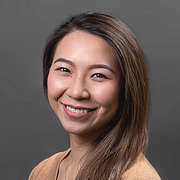 Tina Ching Yun Wang
BSc Oral Health. GDC No 287709
Tina's dedication to her patients oral health comes from a caring personality and in depth experience. A dental hygienist and therapist who is comfortable treating children, or adults, offering them support tailored to their life and individual dental needs: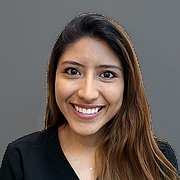 Daren Rojas
FdSc Oral Health Science. GDC No 270506
Daren was a dental nurse, before taking her oral health degree. A useful combination, which allows Daren to focus on her passion for preventive care and educating patients. She believes that guiding patients to take control of their oral health should be part of personalized treatment.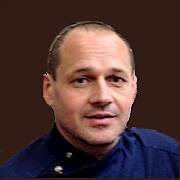 Andrea Tropea
Senior Dental Technician. GDC No 118246
Andrea initially trained in Italy, a leading centre for aesthetic dentistry, before building further skills in Tokyo and London. The precision and artistry he brings to our patients technical dental needs makes such a difference to their lives: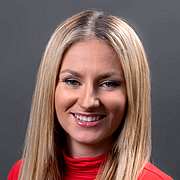 Joanna Walesa
Dental Nurse GDC No 292463
Joanna is a skilled dental nurse, with a passion for providing exceptional patient care. Being qualified as a dental hygienist and a dental nurse adds breadth to Joanna's knowledge, matched by her warm personality and the positive impact she has on the lives of our patients.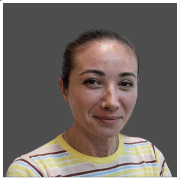 Ela Ramascanu
Dental Nurse GDC No 222473
Ela Ramascanu is an experienced dental nurse who has worked at Pantaleon Ltd in London for over a decade. As a dental nurse, she has recently become an essential part of the Elgin Dental Care and Implant Clinic. Ela has strong organizational skills and a passion for healthcare, making her an excellent team player. She is known for her quick learning abilities, consistently showing commitment and an ability to introduce order and efficiency.
At Pantaleon Ltd, Ela was responsible for maintaining impeccable medical and dental records, and she became an expert in oral health, guiding patients through hygiene strategies and nutritional counselling. She has continuously enriched her knowledge and skills by participating in educational courses and seminars. She offers a wide range of skills, from patient communication to data analysis and record-keeping to safety management.
Ela has achieved several educational milestones, including Level 3 NVQ in Dental Nursing from The City & Guilds of London Institute, Level 2 Key Skills in Application of Number & Communication from The City & Guilds of London Institute, and Post University General Nursing from the University of Health in Vaslui, Romania.
Ela's drive to make a difference led her to pioneer a project dedicated to caring for patients diagnosed with Stage IV Cancer, highlighting her empathy and domain expertise. Her skills include patient dental histories and records management, dental staff support and oral health management, complex problem-solving and active listening, safety protocols and preventative maintenance, and comprehensive data entry, analysis, and reporting.
Ela is always eager to collaborate with like-minded individuals and establishments that share her health and wellness values. Her extensive experience as a dental nurse, coupled with skills beyond her primary role, makes her a valuable asset to any collaboration.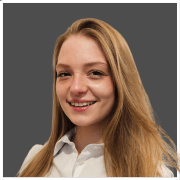 Wiktoria Dudek
Dental Nurse GDC No 284050
Elgin Dental Care is immensely proud to have Wiktoria as a vital member of our team. Her dedication, expertise, and unwavering commitment to patient care align perfectly with our values and vision for our clinic. Wiktoria discovered her passion for dental healthcare when she was just 17 years old. Since then, she has accumulated years of invaluable experience and has solidified her status within the dental profession.
Throughout her journey so far, she has been associated with some of the most prestigious dental practices in the Harley Street, West London. Her diverse range of expertise spans from assisting with intricate periodontics and surgical procedures to mastering the nuances of implant and prosthodontic treatments designed specifically for oncology patients. Recognizing the common anxieties many patients face, Wiktoria adeptly employs sedation techniques to ensure a soothing and comfortable experience for all.
Combining unparalleled professionalism with a heartfelt commitment to patient well-being, Wiktoria embodies the pinnacle of excellence in dental nursing. At Elgin Dental Care, we are privileged to work alongside such a dedicated and skilled professional.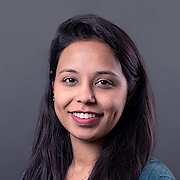 Rabya Mazar
Dental Receptionist
Rabya's passion for dentistry and patient care shows in everything she does, her excellent communication skills and attention to detail ensure that each appointment runs smoothly. Rabya believes in being knowledgeable on the latest dental techniques and keeping patients informed, part of the high level of service she provides.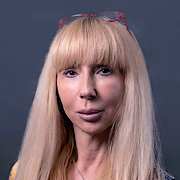 Maite Perez
Dental Receptionist
With in depth knowledge and experience of dental practice operations, Maite is an exceptional leader and communicator. She manages our front desk with professionalism, ensuring that every patient is greeted warmly and made to feel comfortable. Maite's attention to detail is unmatched, constantly finding ways to exceed our patients' expectations.