To build a perfect dental appliance, you might start in a leading research centre, add 100,000 hours of testing, then precision Swiss engineering. One manufacturer made these ideas a reality and created the Airflow Prophylaxis Master.
We took delivery of the system in June 2021 and could immediately see the benefits. So many of our patients share our ethos of preventative dentistry, which is the focus of a remarkable piece of equipment made to eradicate biofilm.
Dental biofilm is the layer of bacteria and fungi that grows within your mouth. The primary cause of caries, periodontal and other infections, tooth decay, or loss. Periodontitis can also increase the risk of cardiovascular and respiratory diseases, or diabetes.
All Round Protection
The Airflow Master combines the ability to solve caries growth, prevent perio issues and maintain all round oral health, with a choice of tailored heads: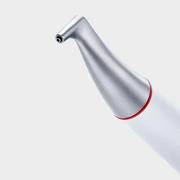 Airflow Handpiece
Perfect for removing biofilm, stains and early calculus, on natural teeth, restorations and implants. Cleans and polishes in one procedure.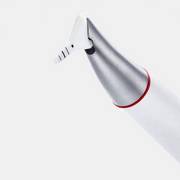 Perioflow Handpiece
Along with a unique powder, made to remove subgingival biofilm in periodontal and peri-implant pockets and to support periodontal therapy.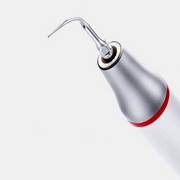 Piezon Handpiece
A fine tool, which is ideal to remove any remaining supra and subgingival calculus, with total control for your dentist and no discomfort.
Although created for intensive professional use, each tool displays the level of thought given to ergonomics and comfort. The same planning has gone into ease of maintenance and all round hygiene, to protect our patients.
The Elgin Ethos
Eliminating old fashioned approaches is always welcome and we believe this equipment goes further. Being able to deliver minimally invasive scaling and other critical care, precisely where needed, encourages people to seek treatment.
Our practice is led by preventative dentistry, to reduce treatment and the Airflow Master is a fine contribution. By all means talk to your dentist when you visit, who will explain the many ways this type of advanced equipment helps.
Options include Guided Biofilm Therapy, based on individual diagnosis and risk assessment to achieve ideal results. Part of dental treatment which cares for your oral and wider health, in a pain free, safe and long lasting way.