A new dentist, Dr Danny Tran, is joining Elgin Dental care, with Dr Majid Shahab leaving after 15 years. We are sorry to see Majid go, although know he will stay in touch and has helped to select a perfect replacement.
We sent a note to patients where we could, to let them know of the change. This was in the words of both dentists and seemed worth sharing here:
Dr Majid Shahab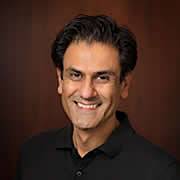 Hope you are keeping well. I am writing to inform you that I am in the process of relocating to Manchester and would like to introduce Dr Danny Tran who takes over from me.
Thank you for having put your trust in me as your dentist. It has been a privilege to have worked at Elgin Dental Care for over fifteen years, working with a great team, looking after wonderful and interesting people. I will miss it all terribly.
We had 150 application for the position for a dentist, so we where really spoilt for choice. Danny is an experienced clinician with sound ethics. He shares the same philosophy for patient care as Kamal and myself. I have absolute confidence in his ability to look after you and your family. I wish you all the best for the future.
Best Wishes
Majid
---
Dr Danny Tran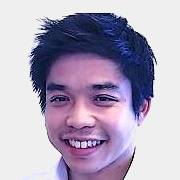 Many thanks to Majid for his kind words. Here is a little about me.
I qualified from King's College London in 2010 and took a break from general practice, after achieving a place at the prestigious Eastman Dental Institute in 2014, to undertake a Masters Degree enabling me to provide a higher degree of complex dentistry.
I am sure you will have been well looked after by Majid, having watched him at work. I will be providing the same honest, compassionate and high end quality care, using my experience of dentistry in both a general and hospital setting.
I look forward to building a long term relationship with you and your families, as I join the established team at Elgin Dental Care.
Kind Regards
Danny
---
The spirit of care both dentists share speaks for itself and leaves us needing to add little, except to welcome Danny Tran to our practice. We feel sure he will offer patients the fine level of dentistry they are used to for years to come.